Doctor Nguyen Xuan Anh, specializing in Orthopedic Trauma, Hand Surgery and Plastic Surgery, said that he recently received a case of a female patient who suffered a serious injury during yoga practice.
A 20-year-old female patient, living in Ho Chi Minh City. HCM went to the MQ Orthopedic Clinic (Binh Thanh District) for help because of an injury while practicing yoga in the condition that the thigh area near the groin was swollen, bruised in a large area and very painful.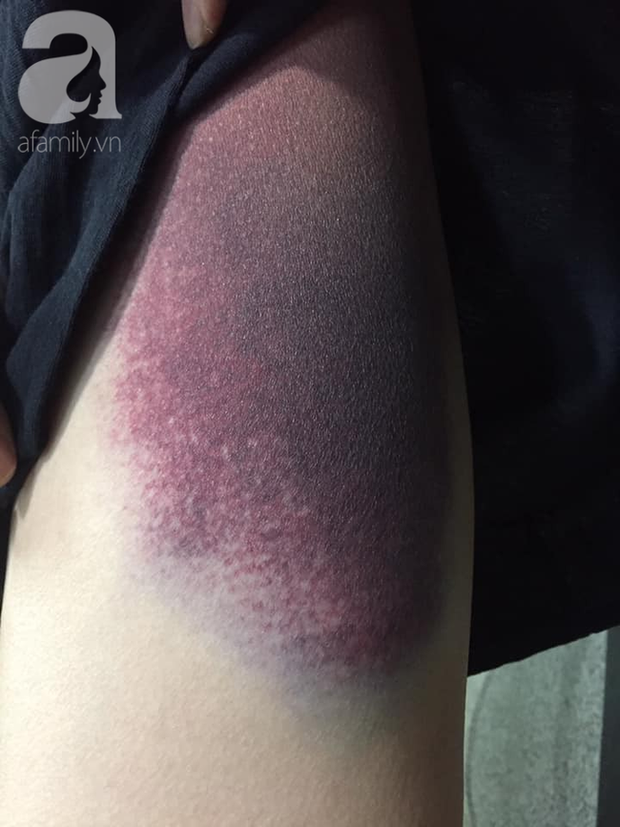 The patient suffered a bruised thigh and a groin fracture while practicing yoga.
Exploring the medical history, the girl said that she went to the gym and yoga many years ago but stopped for a while and recently resumed practicing.
At the time of the incident, the female patient was practicing yoga poses with hip splits when she heard a burning pain. A few days later, a bruise appeared and spread on the thigh. Despite applying hot cream to treat bruises, the condition did not improve, but got worse day by day.
"The patient said that when exercising, he only warmed up briefly, not carefully, until the hip split was painful but still tried to do more." – said the doctor.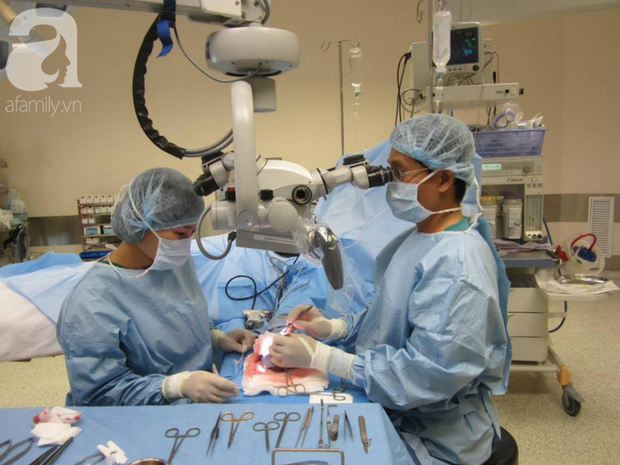 Doctor Nguyen Xuan Anh handles trauma for a patient with bone and joint problems.
At the clinic, after checking, the girl was determined to have broken the groin, torn the adductor thigh muscle.
The patient is treated by applying ice, compressing the thigh with elastic bandages, using anti-inflammatory drugs, and muscle relaxants. The patient must walk slowly to avoid straining the thigh muscles and must stop practicing yoga for 6-8 weeks.
According to doctors, cases of muscle tendon injuries caused by yoga are quite common, but are usually soft injuries.
As for the squat movement in yoga, in addition to a thorough warm-up, the practitioner needs at least 3-4 months of practice every day to be able to master it and perform it comfortably and safely. Because the adductor tendon needs to stretch for a long time before it can be stretched, it can't be pressed quickly.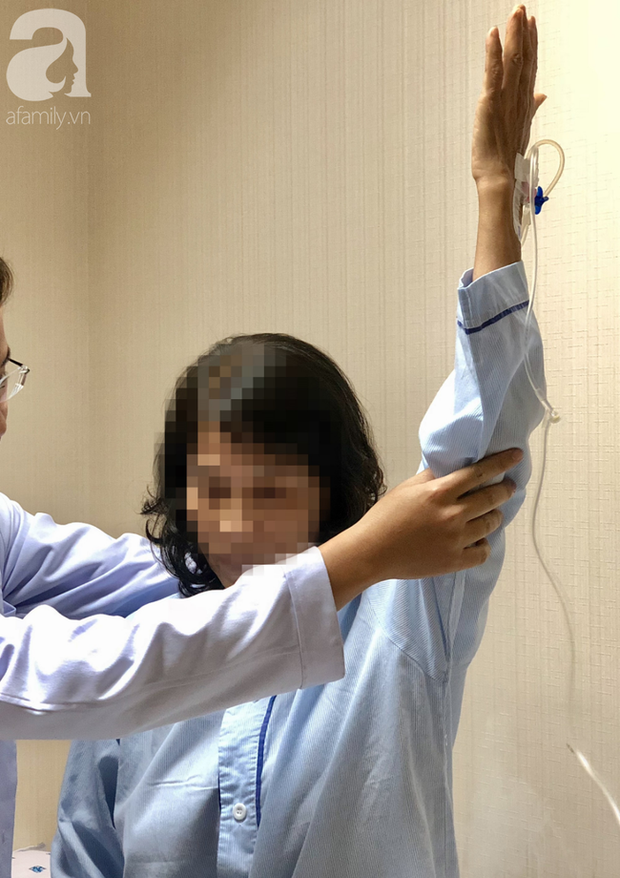 Yoga practitioners should listen to their bodies.
Although yoga in principle improves the body's flexibility, reduces stress and helps increase blood circulation, if practiced in the wrong posture, the practitioner can completely bring disaster to the body.
Commonly injured movements are crossing the legs, bending the knees, twisting the body, bending too much or spreading the hips close to the ground like the above patient, when the patient does not warm up properly and practice the wrong posture.
As a result, patients can stretch ligaments, strain arms and legs, neck and shoulder injuries, hip pain or spinal disc injuries, muscle tears…
In addition, people with serious illnesses such as vestibular disorders, herniated discs also need to be considered when practicing yoga.
"Yoga practitioners need to carefully warm up before practicing, dress appropriately, start with simple exercises under the guidance of the instructor and must listen to the body, not overdo it." – the doctor gives advice.
How to prevent injuries when practicing yoga?
To avoid possible injuries, please note the following:
Find an experienced teacher: Basically, yoga is not something that can be learned in a day or two by just watching others practice and follow along. To practice yoga effectively, you need to be guided by a professional, specific to each movement.
Do not be subjective: In fact, yoga has each level, from simple to advanced. When you see students practicing advanced movements masterfully and easily, it doesn't mean that you can do it right away because in fact the poses are also very difficult and they also have to practice very hard. and just like that.
So, focus on doing moves in your current level for the best effect and upgrade gradually, while ensuring your health.
Avoid the mood to compete with others: Practicing yoga is also not a hasty activity. Therefore, when you practice, you need to let your mood relax, get rid of troubles, especially thoughts of competing with other people practicing. Many people just because they have a competitive mentality, trying to practice makes the body unable to respond, instead leaving unfortunate injuries.
Never skip the warm-up: Whether it's yoga or any other physical activity, it's important to warm up first. It has the effect of "booting up" the internal organs of the body, especially the heart, to make them work more actively by increasing blood flow and circulation in the body. This will be more beneficial when you practice movement movements.