When it comes to creativity, the second Japanese is not the most daring. The people of Phu Tang have never stopped admiring people with their unique ideas, turning the absurd into… unusually reasonable, such as this sushi combo… this yoga for example.
Feeling that sushi and yoga are both two elements associated with Japanese life, two digital photographers – Girtotto and Masson have created Raw the ultimate delicacy, a set of sushi photos that practice… yoga makes people enjoy not knowing whether to admire or panic.
At first glance, it looks like normal sushi, but the seafood part is cleverly shaped to "twist" vividly, like doing real yoga. With surrealist art, the artists want to fully convey the quintessence of the Japanese lifestyle, when eating and taking care of health are linked together, healthy from the inside out.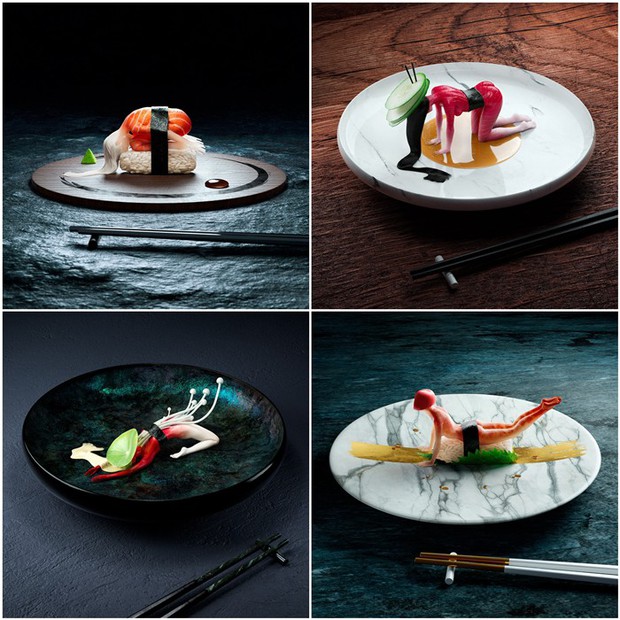 The concept is very practical and useful, but the results keep saying "wrong".
However, perhaps also because the surreal art and photo editing skills are so vivid, the more these sushi pieces look… funnier. In addition to inspiring yoga, it also makes us connect with so many joys and sorrows in human life:
"Drunk" like the days of waiting for the salary at the end of the month…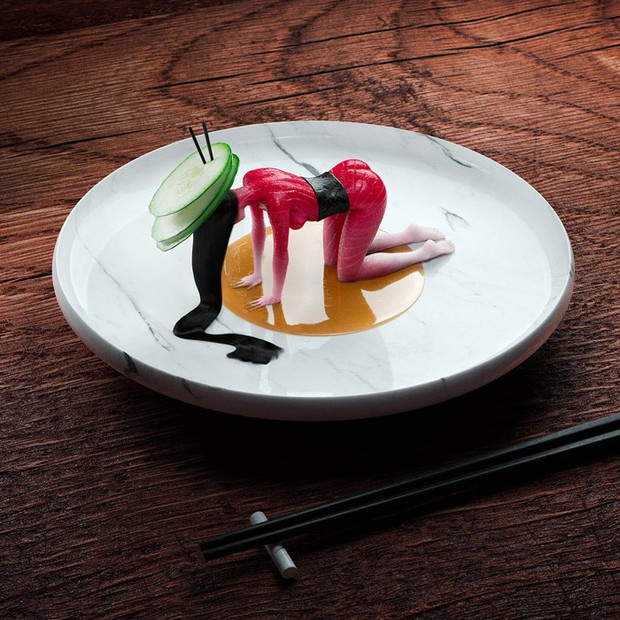 New suggestions for the "please kneel" meme, very suitable for dealing with friends or coffee, or keyboard heroes.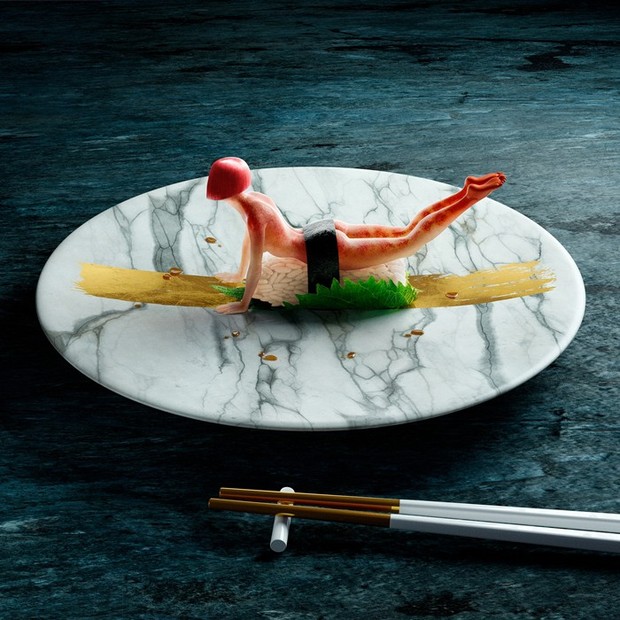 When I'm sick but I still want to inhale drama…
However, rest assured, this entire piece of sushi is… made of raw materials and of course not edible. Artists just shape, color and further edit them to make them look realistic. You will not worry when you think of a delicious piece of sushi suddenly… get up and squirm in front of you!

Before being "dressed up", these sushi pieces are just like sculptures for a yoga class!
Source: Japo, Behance