Everyone knows yoga has the ability to treat back pain, reduce stress, increase oxygen absorption and aid in maintaining a relaxed mind. However, not many people know that these exercises are also a great tool to help improve gut health.
Currently, digestive tract diseases are becoming more and more common. An estimated 60-70 million people suffer from intestinal problems ranging from gallstones to chronic constipation. Since the immune system is mainly concentrated in the gut, maintaining digestive health is equally important.
Tasneem Bhatia, yoga instructor and author of The 21-Day Belly Fix, says that in the medical world, a well-functioning digestive system is key to a long life.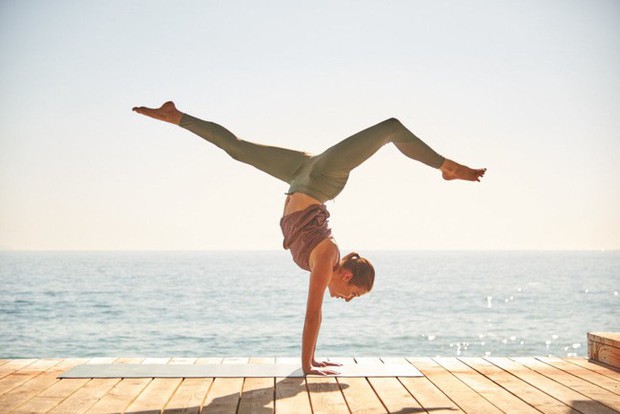 Adopting a healthy diet is a simple way to improve gut health. Gastrointestinal problems are often related to an imbalance of beneficial bacteria in the gut.
In fact, we can completely supplement these beneficial microorganisms through yogurt, fermented foods like pickles. Probiotics in the intestinal tract have the ability to stimulate digestion and enhance the process of converting food into nutrients.
In addition, practicing yoga is also a popular method to relieve constipation and improve the digestive system. Not only that, these exercises also bring other effects such as supporting weight loss, preventing disease, reducing stress and helping you live longer.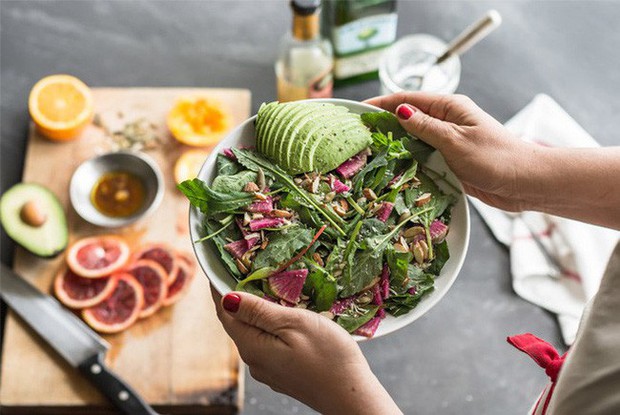 Yoga not only stretches the muscles but also has the ability to detoxify the body, massage the internal organs, thereby helping the intestines move more easily. In fact, the stomach and the mind are closely related. Thanks to its ability to improve mood, fight anxiety and depression, yoga exercises also indirectly protect your digestive system.
You can repeat the entire pose as many times as you want. At the same time, if possible, hold each pose for more than one breath to get better results and prolong the practice time. Here are some yoga poses that help prevent bloating, indigestion and constipation effectively:
Prasarita Padottanasana I (Prasarita Padottanasana I)
Extend your legs about 1-1.2m.
Bring your arms to the side and slowly bend your body. Press your palms down on the mat.
Hold this position for one breath and then move on to the next pose.
Twisted triangle pose (Parivrtta trikonasana)
From a squatting position with feet wide, press your right hand down on the mat, hands equidistant from your feet.
Twist and combine to raise the left hand, eyes follow the fingers.
Lower the left hand and place them in the correct position of the right hand. Repeat with the other side before moving on to the next pose.
High Lunge
From a low attack position (Anjaneyasana), bring your back leg up, weight on your heels.
Raise your arms above your head, keeping your shoulders low.
Lift your torso and move your hips forward.
Hold this position for one breath before moving to another position.
Side Twist Pose (Parivrtta Parsvakonasana)
From a high attack position, bring your right knee in front of your left ankle.
Rotate your upper body to the right and lean forward.
Bring your hands together into a prayer position or extend your left arm back so that it is parallel to your right leg.
Move to return to a high attack position then switch sides.
Hindu Squats
Stand straight, feet wider than hips.
Bend your knees and sit down as deeply as you can. If possible, bring your arms forward for balance.
Palms facing each other form a prayer position and, placing your hands between your legs.
Maintain this position for a few breaths before moving on to the next pose.
Boat Pose (Pavanamuktasana)
Lie on your back, bring your knees up to your chest and wrap your arms around your knees.
Gently tilt your knees to the sides, keeping your abs in place as you move and straightening your back.
Move on to the next pose.
Savasana (Relaxation Pose)
Lie flat on the mat, legs extended and arms at your sides.
You can do all the poses again if you want.
(Source: Womenshealthmag)